Light Way Transport Inc. was founded by Phil Wiebe & Darryl Smith in April of 2004. The company is based in Austin, Manitoba, halfway between Winnipeg and Brandon.
Light Way specializes in the transport of dry bulk products including grain and fertilizer. Trucking routes frequently go back and forth across the 49th parallel. Light Way is licensed across Canada from British Columbia to Prince Edward Island, and 49 states.
Our values and vision are woven into the fabric of the company. Light Way seeks to "treat people like people". There is a strong sense of community at Light Way, which is accomplished through honesty and integrity. The staff at Light Way seek to form relationships with drivers and owner/operators. Most of the office staff have stayed on since the company's founding.
At Light Way Transport, our goal is to offer the best possible service and care for our people.
"Treat people like people"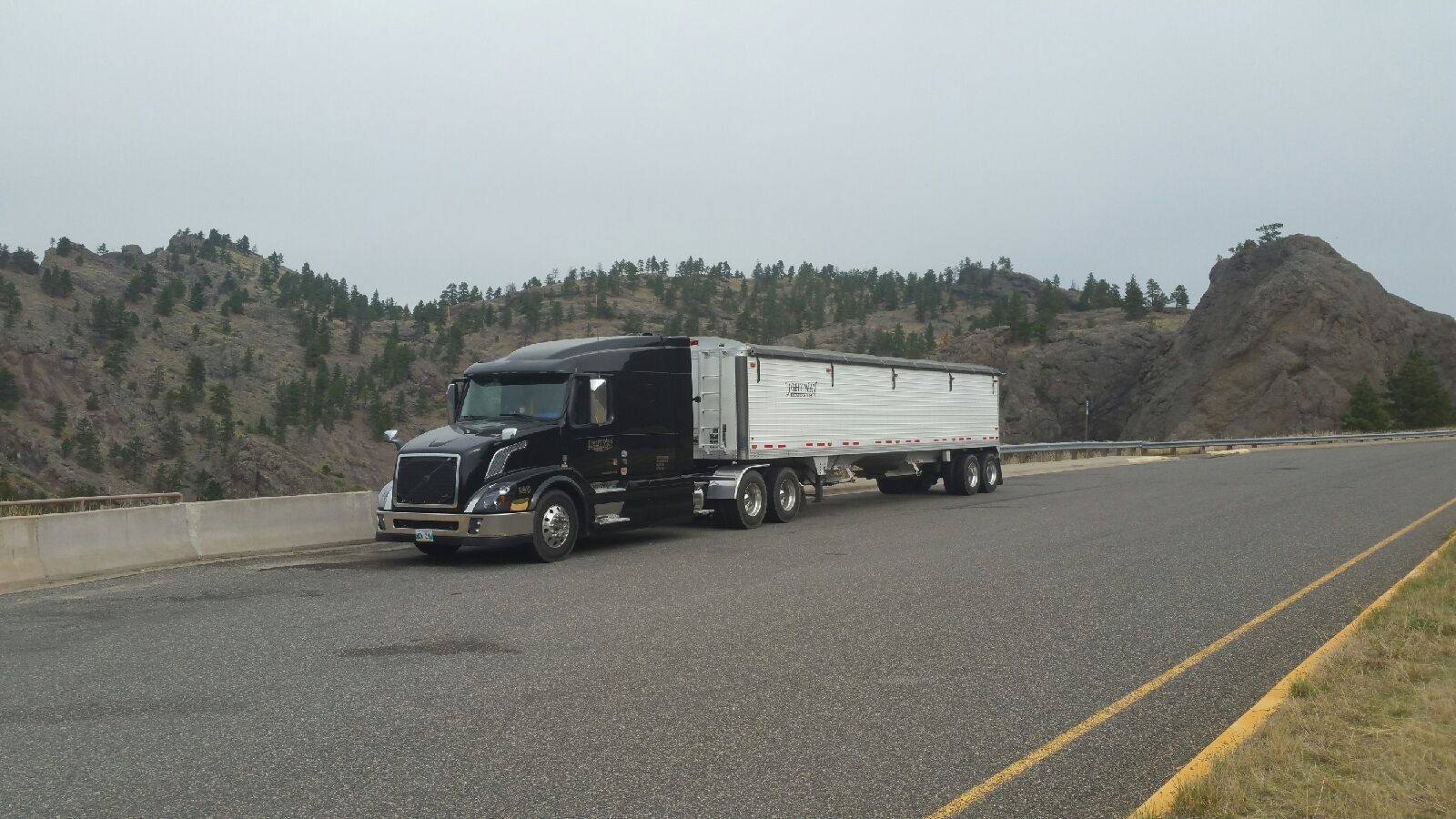 "It is hard to know the right questions to ask a company when you are looking to work with them. Harder still to find people who will be honest with their answers. Everything Paul told me at my interview turned out to be 100% true.
Light Way office staff are a fantastic group of hard-working guys (and gals) striving to support their drivers with whatever is needed to get the job done.
Light Way has managed to balance flexibility and freedom with opportunity and support in a very meaningful way.
If you are looking for a company that will be honest with you while giving you every opportunity to be successful, this could be the place for you."
"Hello. I'm an Owner Operator at Light Way Transport hauling grain and fertilizer to USA and Canada.
I'm very thankful for the owners of the company, for the dispatchers, for all the staff in the office and for the loads they give me. They always try to understand you and always try to do their best.
The best company that I have ever worked for. Good paying rates, good benefits, good home time.
If you are stuck on the road somewhere or breakdown on the road or get sick, they are always there for you, calling or texting you to see how you are doing and trying to help out as much as they can.
Good company to work for!"
"What I enjoy most about working for Light Way is driving to new destinations and seeing the sights of Canada and the US
The most challenging thing I find is loading and unloading at new places. The most rewarding thing is driving a new truck, I have driven 2 new trucks so far.
The one perk I enjoy is coming by the office to drop off paperwork and chatting with the shop guys and the dispatchers.
When I first started driving for Light Way, I knew I would love to drive for them. Always friendly. It felt like I am part of a big family, and in my opinion the driver and dispatchers should be on the same page."
"I like the dispatchers; they really know what they are doing.
Every one is friendly and looks out for me
I find the Covid restrictions challenging, otherwise there are no challenges
I find it very rewarding to have a job I like to go to.
I prefer the US runs on the Interstate rather than driving in Canada
Thanks for being a great company to work for."
"What do you enjoy most about working for Light Way? A: I don't know of anything specific. The Light Way team is a great group of people to work with.
Challenging? Driving in adverse weather conditions in the winter
Rewarding? The beautiful scenery of nature and the people you meet.
One perk of Light Way is being able to treat the truck I drive like it is my own."